Areas Served:
Lincoln, Madison, and Jackson townships
Areas Served:
Wyaconda, Washington, and Union townships
Areas Served:
Folker, Grant, Jefferson, and Sweet Home townships
Areas Served:
Des Moines, Clay, and Vernon townships
Secretary (University of Missouri Extension)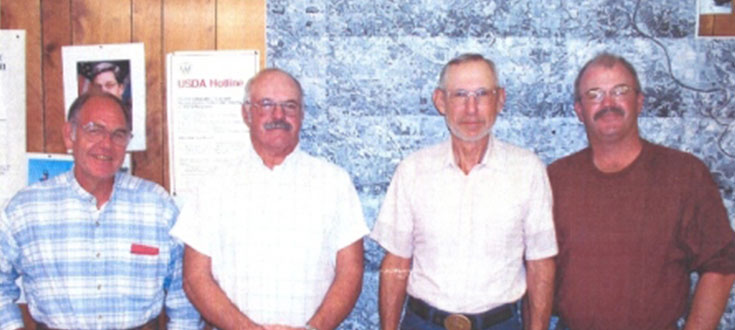 Additional Information:
A copy of the monthly Board Meeting Minutes can be obtained by contacting the local office. Date and time are subject to change. Call the soil and water conservation district office at 660-727-2955 ext. 3 to verify date and time.
Place:
USDA Building, which is located at the junction of Highway 81 and 136 in Kahoka.
Date and Time:
Third Monday of every month at 7 p.m. - Note: Due to President's Day, the February meeting will be held at 1 p.m. on Monday, Feb. 27.
Board Election Information:
Next Election: TBA (Date and Area)