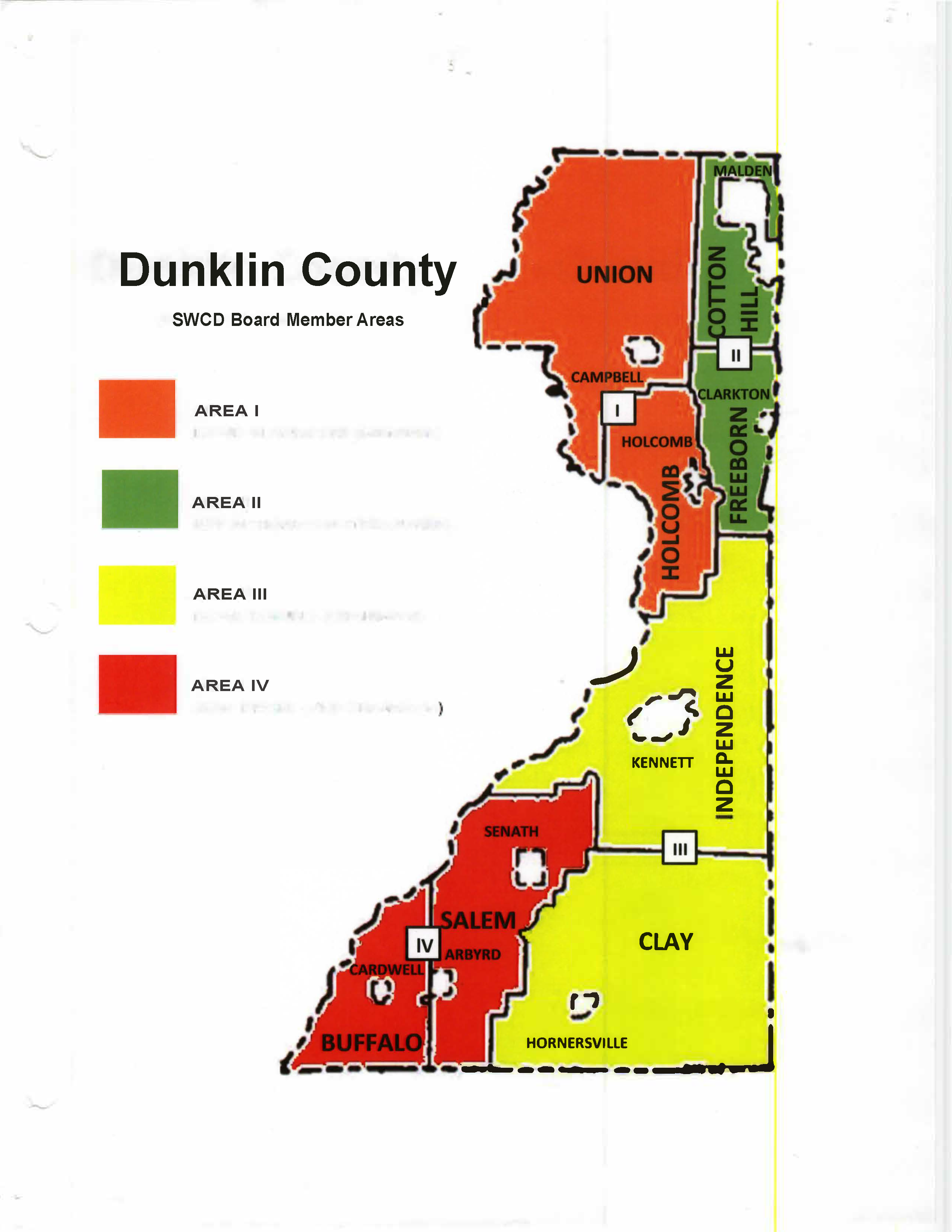 Additional Information:
Meeting times will be posted at the office no less than 24 hours before the scheduled meeting. For more information or if you are interested in running for Board Member in the up coming election please call the Office at 573-888-2480 Ext.3.
Place:
USDA Service Center, 704 North Bypass, Kennett, MO  63857.
Date and Time:
Fourth Thursday of each month at 7:00 p.m. (During busy times of the year the meeting may be rescheduled to accommodate the supervisors)
Board Election Information:
Next Election: February 2022 Dunklin County