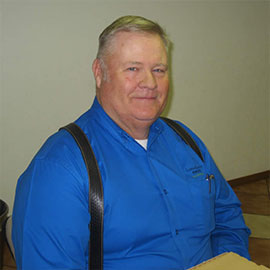 Steve Stratton has lived in Laclede County his entire life, graduating from Lebanon High School in 1967. Steve has served as Chairman since 2005. Steve, along with his wife Glenda, own 530 acres in the county as well as renting additional acres. He raises fescue, orchard grass, alfalfa, and legumes in various combinations in his pasture and hay fields.Steve has several farm enterprises. He runs a 125 head cow-calf herd. He breeds and trains registered Belgians. As an adjunct to his Belgian enterprise, he operated a "for hire" carriage business: weddings, proms, funerals and parades. He is currently a board member of the Laclede Mutual Insurance Company and a member of the Orla Baptist Church.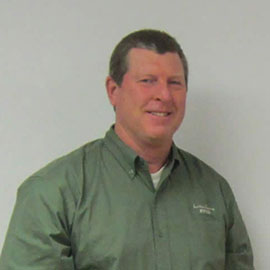 Craig Evans - Craig is a lifelong resident of Laclede County, and he was raised on their family farm west of Lebanon. Craig has a Bachelor of Science in Agriculture Education from the University of Missouri. He works at the Lebanon Technology & Career Center and has been an Ag teacher at Lebanon High School for fourteen years. He received the Missouri ACTE Outstanding Teacher in Community Service award in 2007. Craig and his wife, Carla, have three children, Alyssa teaches at Boswell Elementary, Adrienne attends Missouri State University, and Austin is a junior at Lebanon High School.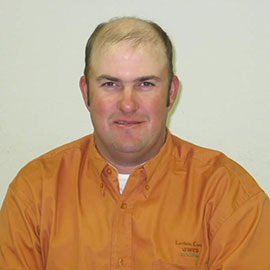 Adam is a lifelong resident of Laclede County. He is a fulltime farmer with a beef and feeder cattle operation. He continues to assist his father with the dairy operation. He and his wife Sandy are parents to Olan. Adam graduated from MSU with a BS in Animal Science.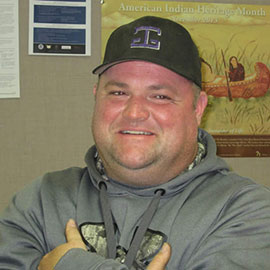 Kevin Milliken is a lifelong resident of Laclede County graduating from Lebanon High School in 1995. Kevin graduated from MSU in 2000 with a degree in Agriculture. Kevin and his wife Marta, who teaches the 4th grade here in Lebanon, have 3 children: Wyatt, Lanie and Nolan. Kevin's farming operation consists of 400 beef cows on both owned and leased land. Kevin puts up hay and bailage for feed. Kevin is a fulltime farmer with a part-time mineral business. He also hauls cattle. Kevin loves farming and watching his sons play baseball.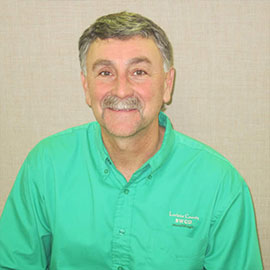 Secretary (University of Missouri Extension)
Sam Lower taught agriculture education and was a FFA advisor at Lebanon Technology and Career Center for thirty years. Prior to teaching at Lebanon, he taught agriculture at Conway high school for four years. Sam grew up on a dairy farm at Fair Play in Polk County. He is a graduate of the University of Missouri. Sam has been involved in a number of Laclede county agricultural organizations and activities and began working for University Extension as the Youth Specialist in 2012 later became the County Program Director at University of Missouri Extension service center in Laclede County. Sam is married to Cathy and they have four children and six grandchildren.
Additional Information:
Call 417-532-6305 for more information.
Board Election Information:
Next Election: TBA (Date and Area)