Bowling Green, MO 63334
573-324-2510
Bowling Green, MO
573-213-0005
Clarksville, MO
573-324-4592
Secretary (University of Missouri Extension)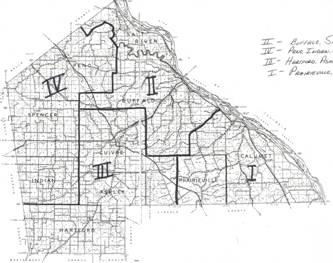 Additional Information:
Meeting notices are posted on the office bulletin board for 30 days prior to each meeting and on this website under the "Upcoming Events" link. On rare occasions, a meeting day and time may be changed due to inclement weather or lack of quorum. Meeting cancelations and rescheduling will be posted as soon as possible. If you are interested in attending a meeting, please check this website for any potential schedule changes or call our office at 573-324-3201 ext. 3.
Place:
USDA Service Center, 1220 S. Business Highway 61, in Bowling Green.
Date and Time:
Second Tuesday of each month at 8:00 p.m. from April through October and 1:00 p.m. from November through March.
Board Election Information:
Next Election: TBA (Date and Area)