Board & Election Information
Board Members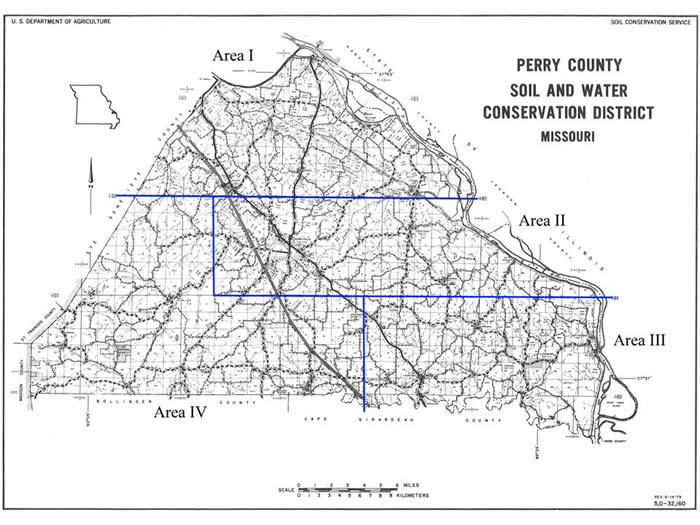 Areas Served:

Bois Brule & Saline Townships

Areas Served:

Union & Brazeau Townships

Areas Served:

Central & Salem Townships

Areas Served:

St. Marys & Cinque Hommes Townships

Secretary - University of Missouri Extension Representative
Board of Supervisors Meetings
Meeting Place:
Soil and Water Office - 1003 N Main St, Perryville, MO
Meeting Date and Time:
Second Wednesday of each month at 7:30 a.m.
Place, date, and time are subject to change due to conflict. If you would like to attend a board meeting, contact the office at 573-547-4077 ext 3 for the exact date and time of an upcoming meeting or to have items placed on the agenda.
Election Information
Elections are held every two years.
To qualify for office, a candidate shall:
Be a land representative as defined in 10 CSR 70-4.010
Be a cooperator of the Soil and Water Conservation District
Reside in or own a farm lying in the same area where there is an expiring term
Be 18 years of age or older by the election date