Board & Election Information
Board Members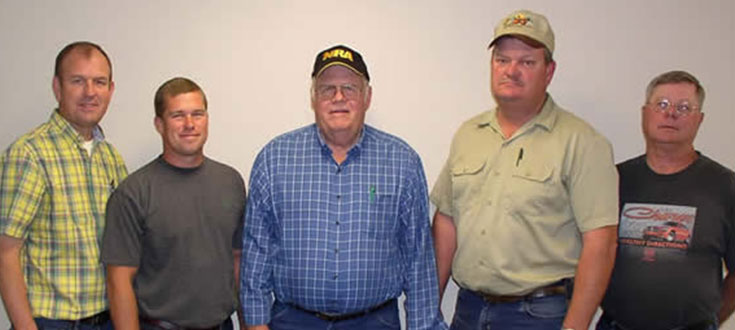 Board Members (Left to Right): Matt Herring, Dan Brunjes, Bernard Laune, John Helling, Mike Stumpe
1503 Highway T

Labadie, MO 63055

7475 Shawnee Ford Road

Rosebud, MO 63091

2826 Boeuf Lutheran Road

New Haven, MO 63068

1501 Prairie Dell Road

Union, MO 63084

Secretary (University of Missouri Extension)

University of Extension Office

116 W. Main

Union, MO 63084
Board of Supervisors Meetings
Meeting Place:
USDA Service Center, 1004 Vondera Ave., Union, MO
Meeting Date and Time:
Second Tuesday of each month at 8:00 a.m., unless there is a conflict.
THANK YOU to all present and past supervisors who served on the FCSWCD Board!
The Franklin County Soil and Water Conservation District board members serve on a voluntary basis for a four-year term and receive no compensation for their time. Serving on the SWCD board is a rewarding experience. You become a representative of the farmers and landowners in your area and help make decisions that improve our natural resources. You will have the opportunity to meet many new people within our county as well as within the state of Missouri.
If you would like to serve on the board of supervisors for the Franklin County Soil and Water Conservation District, please call the office at 636-583-2303, ext. 3096 for full details.
Election Information
Next Election: Elections for Area II and Area IV will be held in March 2018.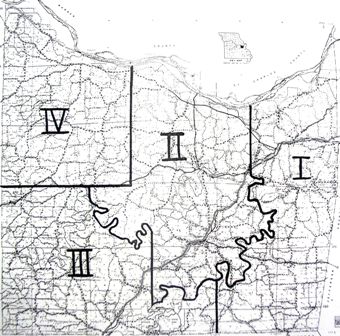 Elections are held every two years.
To qualify for office, a candidate shall:
Be a land representative as defined in 10 CSR 70-4.010
Be a cooperator of the Soil and Water Conservation District
Reside in or own a farm lying in the same area where there is an expiring term
Be 18 years of age or older by the election date