Rental Equipment
7' Great Plains No-Till Drill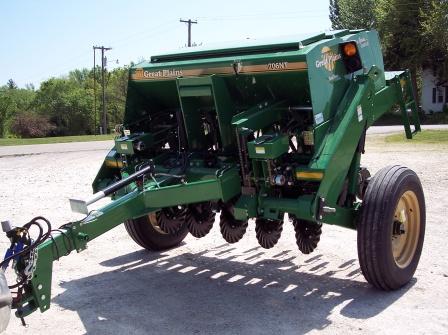 Rental Item Price:
$9/acre - 10 acre minimum | $8/acre for over 50 acres
Rental Item Description:
The Maries County Soil & Water Conservation District has three Great Plains 7-Foot No-Till Drills for rent. Each drill is equipped to seed cool season grasses and legumes. One drill is also capable of seeding warm season grasses.