As we continue with the challenges presented by the current health crisis, the Gasconade County SWCD Board of Supervisors would like to recognize the following for their contribution to conservation and our mission. These awards were presented during our 1st Annual Meeting Drive Thru on April 15th behind the USDA Service Center.  41 people were in attendance during the hours of 11 a.m. to 1 p.m.  Thanks to All who participated.
2021 Conservation Family Award
* FY 21 Conservation Family award goes to Jason Kopp Family Farm.  Jason Kopp has installed a WQ10 Stream Bank Protection practice and has incorporated cover crops and pest management.  He just recently used the assistance of the district to install an Animal Waste Storage Facility to house his cattle over the winter months.  He graciously opened up his farm to showcase the cover crops and shared the "good and bad" that he learned from the practice.  We are pleased to award our 2021 Conservation Family Award to Jason and his family.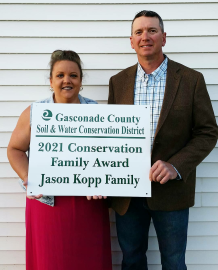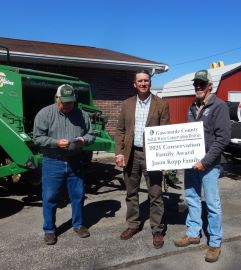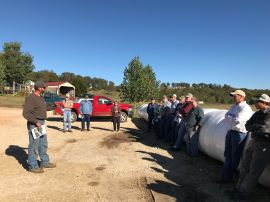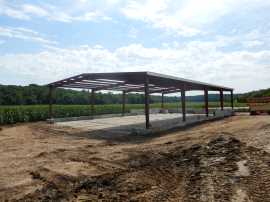 2021 Earth Team Volunteer Award
*The FY21 Earth Team Volunteer Award goes to Dennis Berger.  Dennis served on the Board for 8 years and has been a valuable asset in our outreach endeavors.  He goes the extra mile to help us out at our 4th Grade Field Days by cooking, cleaning, and returning the grill.  Although he retired from the Board, he continues to donate his time to help us whenever we need assistance. Thank you for all you do!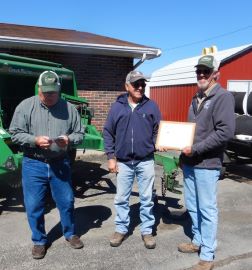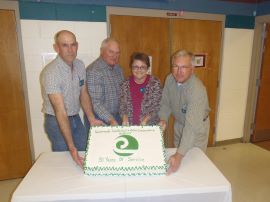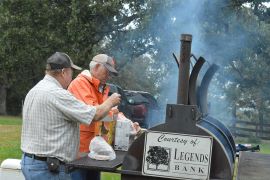 2021 Partnership Award
*The FY21 Partnership Award goes to the Owensville Farm Bureau.  During this pandemic, Farm Bureau has graciously opened up their facility to us so that we could have our Board Meetings and our poster judging.  Without them, we would have been lost. The award was presented to Ron Hardecke, Chairman of the Owensville Farm Bureau. Thank you so much for your support!