Board & Election Information
Board Members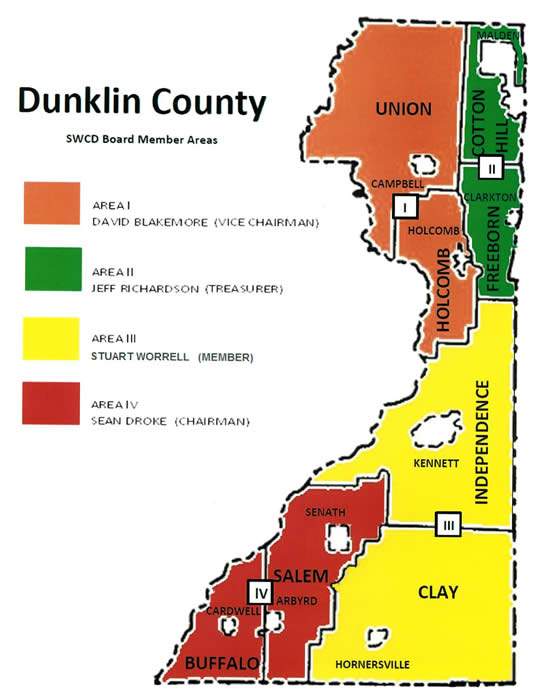 Board of Supervisors Meetings
Meeting Place:
USDA Service Center, 704 North Bypass, Kennett, MO  63857.
Meeting Date and Time:
Fourth Thursday of each month at 7:00 p.m. (During busy times of the year the meeting may be rescheduled to accommodate the supervisors)
Meeting times will be posted at the office no less than 24 hours before the scheduled meeting. For more information or if you are interested in running for Board Member in the up coming election please call the Office at 573-888-2480 Ext.3.
Election Information
Next Election: TBA (Date and Area)
Elections are held every two years.
To qualify for office, a candidate shall:
Be a land representative as defined in 10 CSR 70-4.010
Be a cooperator of the Soil and Water Conservation District
Reside in or own a farm lying in the same area where there is an expiring term
Be 18 years of age or older by the election date